Chester Comics was a series of short, semi-surreal comics about the people at my former college. They were quite the hit, but after I transferred I stopped making them. However, I decided a few weeks ago that I would continue them, only dealing with a much broader playing field, different people and subject matter...

And I bring them to you!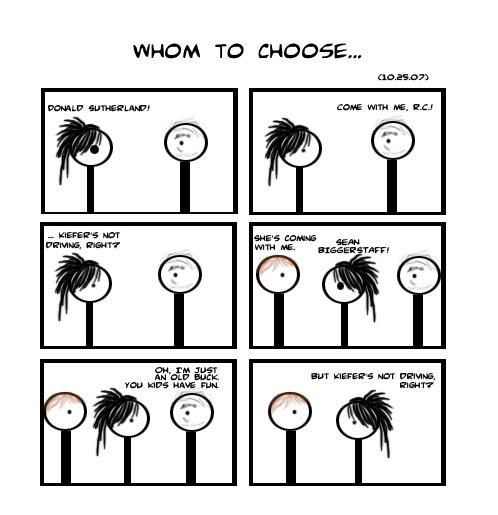 edit: I hate this blog template.